11/15/23
Roundup highlights B2B partners that support startups across all business functions and empower growth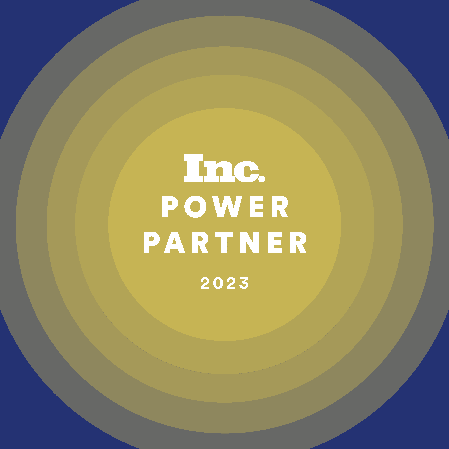 Springfield, Va. [November 8, 2023] – INTERSTATE Moving, Relocation, and Logistics, one of the nation's largest independent moving companies, today announced that it has been named to Inc. Business Media's second annual Power Partner Awards, honoring B2B organizations across the globe that have proven track records supporting entrepreneurs and helping startups grow. The list recognizes 389 firms in marketing and advertising, health and wellness, financial services, legal, logistics, and productivity, as well as other areas of business.
All 389 companies received top marks from clients for being instrumental in helping leadership navigate the dynamic world of startups. These B2B partners support entrepreneurs across various facets of the business, including hiring, compliance, infrastructure development, cloud migration, fundraising, etc., allowing founders to focus on their core missions.
"Trusted B2B partners provide guidance and expertise that founders rely on at various steps of their organization's journey. Partners that possess a demonstrated ability to deliver quality support are at the core of entrepreneurship and help bring big ideas to life," says Scott Omelianuk, editor-in-chief of Inc. Business Media.
"We are honored to be named to Inc. Business Media's Power Partner Awards for our unwavering commitment to supporting entrepreneurs and startups," said Arthur E. Morrissette IV, Managing Director/President of Interstate Van Lines, Inc. "This award reaffirms our commitment to facilitating their success every step of the way."
Since its founding in 1943, Interstate has delivered quality professional moves, and a burning dedication to quality service – which has been trademarked as Interstate's exclusive Top Hat® service. The Interstate team adeptly manages, transports, and ensures the secure handling of over $1 billion worth of assets annually, spanning across 100+ countries.
To view the complete list, go to: https://www.inc.com/power-partner-awards/2023
The November 2023 Issue of Inc. magazine is available online now at https://www.inc.com/magazine and will be on newsstands beginning October 31, 2023.
About Inc. Business Media
The world's most trusted business-media brand, Inc. offers entrepreneurs the knowledge, tools, connections, and community they need to build great companies. Its award-winning multiplatform content reaches more than 50 million people each month across a variety of channels including websites, newsletters, social media, podcasts, and print. Its prestigious Inc. 5000 list, produced every year since 1982, analyzes company data to recognize the fastest growing privately held businesses in the United States. The global recognition that comes with inclusion in the 5000 gives the founders of the best businesses an opportunity to engage with an exclusive community of their peers, and the credibility that helps them drive sales and recruit talent. The associated Inc. 5000 Conference is part of a highly acclaimed portfolio of bespoke events produced by Inc. For more information, visit www.inc.com.
About INTERSTATE Moving, Relocation, and Logistics
The INTERSTATE Family of Companies is one of the nation's largest independent moving companies providing worldwide moving, warehousing, relocation management, supply chain logistics, and real estate services for corporate, government, and individual residential clients. Headquartered in Springfield, VA, INTERSTATE maintains over 600,000 square feet of warehouse facilities, over 300 vehicles, and a global alliance of 1,500 service partners that expand our reach to 112 countries, 17,500 associates, and 6.5 million sq. ft. of worldwide warehouse and distribution facilities. Each year, INTERSTATE is entrusted with the care of more than $1 billion in customer-valued property. The company distinguishes itself with exclusive industry certifications, including ISO 9001:2015, FAIMPlus for International Business, IOMI certification for office moving, and numerous industry awards. For more information, visit MoveInterstate.com or contact media@invan.com.